Lip Sync Battle
is a new show that premiered earlier this month [April 2, 2015] on
Spike
. If this show sounds familiar the reason may be because you watch
Late Night with Jimmy Fallon. "Lip Sync Battle"
was a game that
Jimmy
played with some of his guests that he had on his show. This show on Spike is a spin-off of that game but is taken much more seriously and the actors use props and back up dancers and plan out a routine for round 2.
When you hear that these actors are lip syncing songs you may think it can't be that entertaining, but it really is! If a celebrity I like performs of course I enjoy it more, but even celebrities I don't really know that well do a really good job. It seems like all of the guests have been practicing for at least a week before performing it.
Here is one of my favorite original battles that was on
Late Night with Jimmy Fallon
, this was a special one because
Will Ferrel
,
Kevin Hart
, & Jimmy were all battling against one another:
Now look at how Spike TV took this game to the next level!
Watch what I believe is the best lip sync performance so far on this show.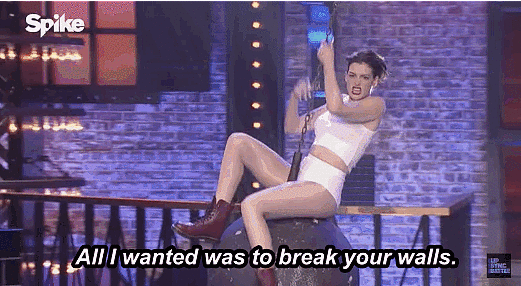 I give this show a rating of 8.7/10. This show has a great host,
LL Cool J
who always seems to know what to say. This show gets a rating high within the eight's because
Chrissy Teigen
is a "
Color commentator
" on the show, so there is literally never a dull moment in-between acts. This show is constistently aesthetically pleasing and if Spike can continue to get A-List celebrities to battle each other, I think this show will continue to be a big success!