This series is a French supernatural drama, that takes places in a mountain town in the Alps. People who have died in the past start to come back to life. I have been watching this show on
Netflix
. They have english subtitles ma
de for this version and is translated extremely well. I never would have guessed that even with subtitles I would continue to watch more than the first episode.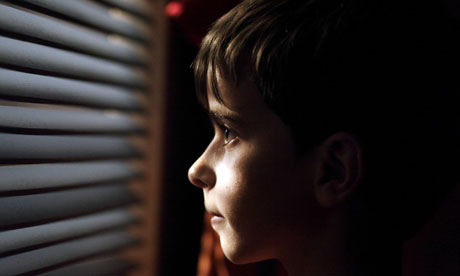 I feel like the shots are longer than they would be if the show was produced in the U.S. At first you feel like the shots should cut quicker and they are showing a shot for too long. By the second episode I got use to these shots and it adds to the mystery of the show. The overall look and feel of the mountains is very different from any location in the U.S. so the exterior shots grab my attention. Visually this show is so great that I could watch it even without subtitles and still find it interesting.
This show originally aired in France on
Canal+
under the name
Les Revenats
, in 2012. Not to get confused with the American series
Resurrection
(
ABC
, 2014), which has the same premise as
Les Revenats
. Or the American Adaption also call
The Returned
, which recently aired on
A&E
last month. I haven't seen the American version but it seems to not be nearly as good as the original, looking at the reviews.
Season one of Les Revenats had eight episodes that are all just under an hour an episode. Season two is apparently in production, but I'm surprised they are taking this long between seasons. This show has been doing very well! They won an International Emmy for best Drama Series.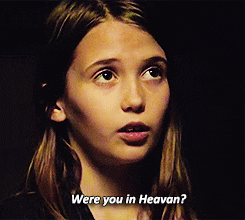 Shows with subtitles don't usually interest me. I feel like reading the subtitles takes away from the experience because I usually consider it too much work and not worth the effort. With
Les Revenants
, this is not the case. I could not stop watching this series after just one episode. The aesthetics are so strong that I didn't even mind the subtitles. The setting, the shots, and the pacing all work together to keep me wanting more.
I would rate this show a 9/10, even if you don't understand any French and hate reading subtitles on foreign films you still need to give this show a try.