Though it might not be my favorite television show,
Once Upon A Time
is definitely on my top 10.
Once Upon A Time
is a drama, center around the lives of fairytale characters, who crash-landed in a small present day town called Storybrook, because of a curse by the evil queen. The show premiered in 2011 on ABC, and is now on it's fourth season.
One of the pieces of the show that never fails to amaze me and draw me in, is the costuming. The costumes are extremely intricate and detail oriented. The costumes are also almost always recognizable in comparison to the traditional fairytale characters they are based off of. The costumes for new episodes usually take between 5 days and two weeks to make, depending on the difficulty of the design and the time that was budgeted in the schedule for the costume department.
Edward Castro, the costume designer, woks with a team of 8 to 20 people, depending on the difficulty of the costumes being made for the episode. Not only do they take pride in the difficulty of the costumes they make, but also the durability of the costumes. The costumes have to be able to last multiple seasons, incase later episodes call for flashbacks. Castro told EW.com (2012) that some of the most difficult costumes they've done are designing a fireproof cape, building armor out of 500 metal conchas, and the numerous amount of wedding dressing and ballgowns they've created.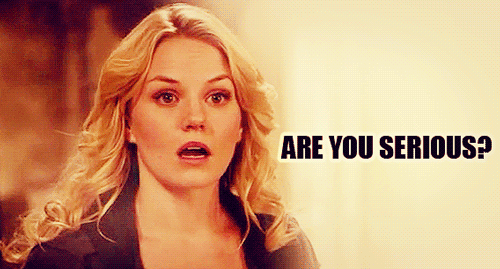 Want to learn more about some of the costumes they've designed and built? Check out this tour of the Once Upon A Time costume department!